Creating Opportunities for Value Added IT Management
---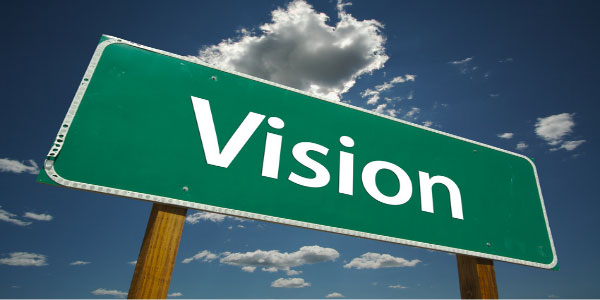 Value-added IT is achieved when the adopted IT service portfolio is delivered in an optimized manner, to ensure that technology is used for maximum benefit and productivity, and that all IT related plans and decisions are fully aligned with business needs and objectives. This "value" is realized through the implementation of a strategic IT management vision. Read on to learn more.
What is "Value-Added" IT Management?
Value-added is a strategic concept, driven by the premise that "value" can be realized beyond the obvious. It is obvious that an IT department is expected to install systems properly, keep them running and provide quality support. The "added value" is realized when these services are sufficiently integrated with business objectives and corporate culture to contribute to the actual "bottom line" in one or more positive respects.
Value-added IT is characterized by a defined management vision and a strong, collaborative partnership between the IT organization and the end-user community. Added value is not organic - it takes planning and effort to achieve that level of IT service, cooperation, credibility and collaboration. To identify and take advantage of all opportunities to add value, the smart IT executive and/or manager will look to achieve three (3) key goals:
IT must be fully competent in all core operational areas. (Also Read: The Value of Management Standards)
IT must establish and maintain effective end-user relationships.
IT must seek out and exploit any and all opportunities to demonstrate visionary capabilities through projects, service successes, and day-to-day end-user interactions.
---
Learn to Fast Track
When it comes to managing, you need more than one approach to be consistently successful. The way you manage when surrounding conditions are good, is not the way you manage when time is running short, resources are stretched thin and people aren't working together. That's what fast tracking is for - and we can teach you how it's done. Learn More
---
Insider Tips: How to Create Opportunities to Provide Added Value
What are key steps to be taken to build IT service value?
Start with service quality. Ensure that your systems are well managed and that all IT operational procedures are as tight and streamlined as possible --- you will need to minimize systems problems, meet service level obligations and ensure that your staff has the time to move on to the next level.
Motivate and engage IT staff. Get the buy-in of your staff, making sure that they understand your goals, and are willing and able to move ahead with you. Not every staff member will have an interest in strategic work, and that is ok ... you will still need people whose focus remains on the "bread and butter" technical work.
Define your mission. Create a clear, specific mission statement to visibly document the strategic services you plan to offer and provide.
Use every available advantage. Have your staff use their "powers of observation" to uncover procedures and operations that can be streamlined or improved through the use of existing technology. Since front-line IT workers have a unique view of business operations, encourage them to observe how your end-users get their work done, looking for key processes that can be improved and simplified. Your goal is to demonstrate your ability to understand end-user needs and to provide positive business value.
Be visible to the end user community. Offer to attend business staff meetings on a regular basis, to get to know your end-user community, and learn more about business issues and opportunities to which you might not otherwise be exposed. Look for quick successes to help you build confidence and credibility.
Toot your own horn. Market IT services and capabilities through the use of newsletters, web sites, e-mail announcements, training classes, and technology presentations. Use the information gained from staff observations and business meeting participation to ensure that your content is relevant and useful. Your goal is to keep IT continually visible and relevant, so that when strategic issues and questions arise, someone may think "perhaps IT can help".
---
THE IT SERVICE STRATEGY TOOLKIT
If you're looking for a fast, easy way to achieve IT service success, you'll find it inside the IT Service Strategy Toolkit. This unique, informative online course gives you everything you need to become an IT management leader and service planning expert. Here's what you'll learn:
The I.T. Service Strategy Toolkit is an easy, engaging online course, containing over 50+ education components, teaching you how to use the multi-stage 'Service Strategy Process' to organize the I.T. service function and deliver value-added I.T. services.

Topics covered include developing the IT mission, organizing the IT service department, planning IT management policies, managing the IT/end-user service relationship, performing the IT service review, and more.

Techniques covered include 'Define, Align and Approve', the 'Manage by Process Framework', the IT/End User Partnership, Proactive Problem Management and more.

Download the tools and templates to produce the I.T. Vision Statement and multiple Service Review deliverables.

Build and improve strategic planning skills, as you learn time-saving techniques to become a more productive IT manager or service professional.

Course enrollment provides lifetime access to all components, with all future updates and additions included.
Source: Unless noted otherwise, all content is created by and/or for ITtoolkit.com
---
---
About Us

ITtoolkit.com staff writers have experience working for some of the largest corporations, in various positions including marketing, systems engineering, help desk support, web and application development, and IT management.
ITtoolkit.com is part of Right Track Associates, proprietors and publishers of multiple web sites including ITtoolkit.com, Fast Track Manage, HOA Board List and more. We started ITtoolkit.com in 2001 and have continued to grow our web site portfolio, Toolkit products, and related data services. To learn more, visit us at Right Track Associates.