Easy Steps for Evaluating Project Team Performance
---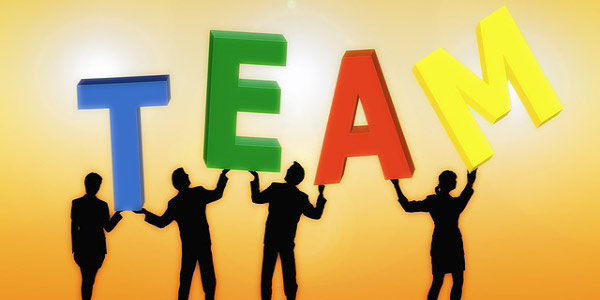 Project teams have a limited shelf life. They exist for the duration of a given project, and once the project is complete, the team is disbanded, with its members returning to their operational assignments, or moving on to the next project. But, while the organizational entity is gone, the performance legacy lives on. And, this legacy has an important purpose - to deliver important "project lessons learned". Read on for more.
When it comes to project team performance, there are only two possibilities -- the "team" will either help or hinder project execution and results. Clearly, you always want to be on the positive side of that equation. But it's not a given - that's why team evaluation is so important. Even under the best conditions, there's always something to learn and multiple ways to improve. In fact, team performance is multi-layered, considering all of the varied skills it takes to complete a given project, as well as the unique "persona" of each and every project team. Also Read: Best Ways to Offer Constructive Criticism
Start with Team Evaluation Basics
Considering these diverse variables, fully comprehensive performance evaluations must consider the multiple "levels" of performance, organized into four (4) categories:
Top-Down Analysis:
Objectives: The top-down analysis examines team performance from a management perspective, evaluating the team as a whole and on a individual member basis.
Participants: Project managers and team leaders.
Primary Questions: Did the team perform as expected and required, both as a cooperative unit and on an individual basis? Were skills properly exercised and combined? Did everyone participate actively and positively? Were there any internal conflicts that damaged team performance?
Bottom-Up Analysis:
Objectives: The bottom-up analysis examines management performance from a team "participant" perspective. The goal is to measure team satisfaction with management.
Participants: Project team members.
Primary Questions: Did the project management hierarchy create an environment for success considering planning strategies, work assignments, information, motivation, empowerment and support?
Peer to Peer Analysis:
Objectives: The peer to peer analysis provides the opportunity for a ground level team assessment, allowing the individual team members to evaluate each other.
Participants: Project team members.
Primary Questions: Did each team member carry out his/her responsibilities as required? Did each team member support the "unit", by sharing information and following procedures?Did each team member show sufficient courtesy and respect to fellow team members? Did team members work to resolve internal conflicts?
Customer Analysis:
Objectives: The customer analysis provides the opportunity for "customer" evaluation of team performance.
Participants: Project customers.
Primary Questions: Was the project team responsive to customer needs? Were customers sufficiently included in team deliberations and activities? Did the team actively seek customer input and feedback as needed?
---
Learn to Fast Track
When it comes to managing, you need more than one approach to be consistently successful. The way you manage when surrounding conditions are good, is not the way you manage when time is running short, resources are stretched thin and people aren't working together. That's what fast tracking is for - and we can teach you how it's done. Learn More
---
Steps for Performance Evaluation Execution
Timely and effective "team evaluations" can (and should be) performed at any time in the project lifecycle, whenever appropriate and worthwhile. The goal is to quickly collect the data to be used for performance evaluation and then evaluate that data considering established goals and benchmarks. This is all reflected in the quick to-do list below:
Identify your performance evaluation objectives (i.e. to improve future project performance, improve customer relationships, or to identify and resolve performance problems mid-project).
Select your performance evaluation mechanisms (i.e. surveys, interviews or informal review meetings).
Identify your evaluation scope (top-down, bottom-up, peer to peer and/or customer).
Select your participants (entire team or a representative sample).
Analyze evaluation results (strengths, weaknesses and related areas for improvement).
Apply evaluation results as needed to suit the objectives identified in "step 1".
Once team performance evaluation results are known, the results must be applied in order to ensure that quality performance is repeated and problem performance is avoided. The resulting actions will depend largely upon the lessons learned conclusions reached --- i.e. why did the project team perform well or why did the project team fail to perform? At the end of the day, the value of the team performance evaluation lies in the ability to use resulting conclusions to sustain strengths and overcome weaknesses.
---
THE FAST TRACK PROJECT TOOLKIT.
If you're looking for a fast, easy way to achieve project planning success, you'll find it inside the Fast Track Project Toolkit. This unique, informative online course gives you everything you need to become a project leader and fast tracking expert. Here's what you'll learn:
The Fast Track Project Toolkit is an easy, engaging online course, containing over 50+ education components, teaching you how to use 'strategic project fast tracking' to combat project management overload and deliver successful results.

Topics covered include uses for strategic project fast tracking, incorporating fast tracking into existing management standards, fast track policy development, fast track process planning, execution and oversight, reviewing fast track results, and more.

Techniques covered include the Fast Track Analysis, Status Quo Analysis, Definition of Project Terms, Sizing Governance (Process) Terms, the Negotiation Framework, Lessons Learned Analysis, and more.

Download the tools and templates to produce the Fast Track Charter document and related deliverables.

Build and improve strategic project management skills, as you learn time-saving techniques to make you a more productive project manager and team member.

Course enrollment provides lifetime access to all components, with all future updates and additions included.
Source: Unless noted otherwise, all content is created by and/or for ITtoolkit.com
---
---
About Us

ITtoolkit.com staff writers have experience working for some of the largest corporations, in various positions including marketing, systems engineering, help desk support, web and application development, and IT management.
ITtoolkit.com is part of Right Track Associates, proprietors and publishers of multiple web sites including ITtoolkit.com, Fast Track Manage, HOA Board List and more. We started ITtoolkit.com in 2001 and have continued to grow our web site portfolio, Toolkit products, and related data services. To learn more, visit us at Right Track Associates.